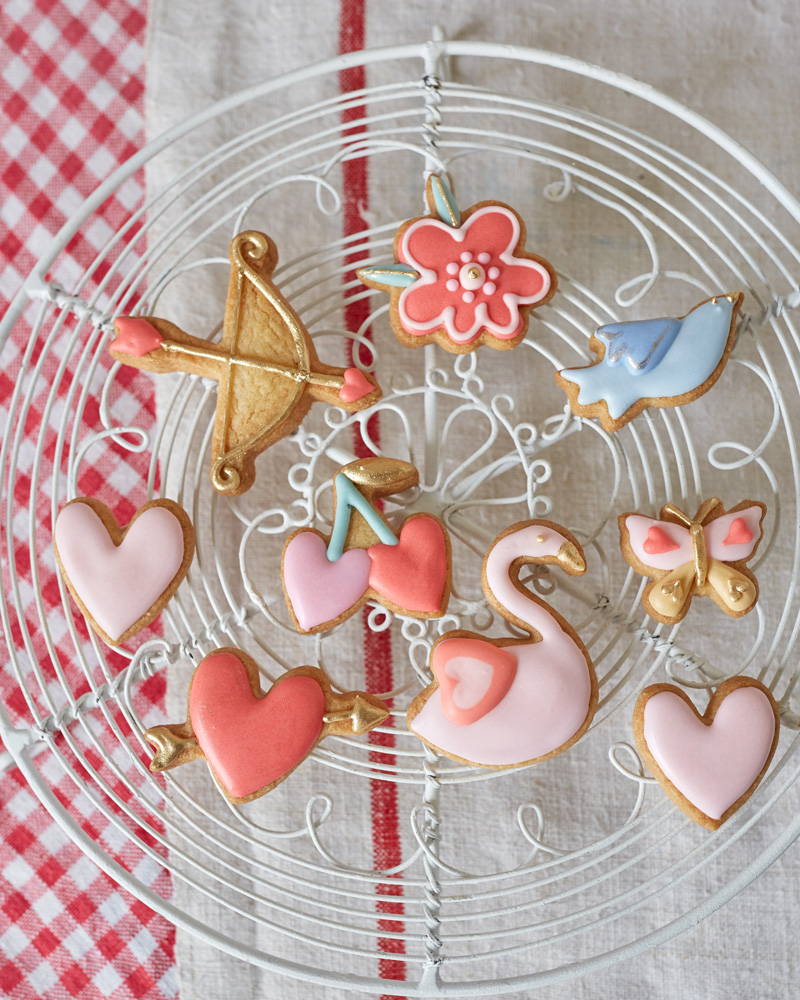 Annie Campbell makes beautiful food for beautiful parties. The LA-based caterer is the go-to for Hollywood's celebrity crowd and she's also a contributor tohome magazineslikeDomino and Martha Stewart Living. We asked her to share some kid-friendly recipes for a Valentine's teaand her stylish suggestions did not disappoint...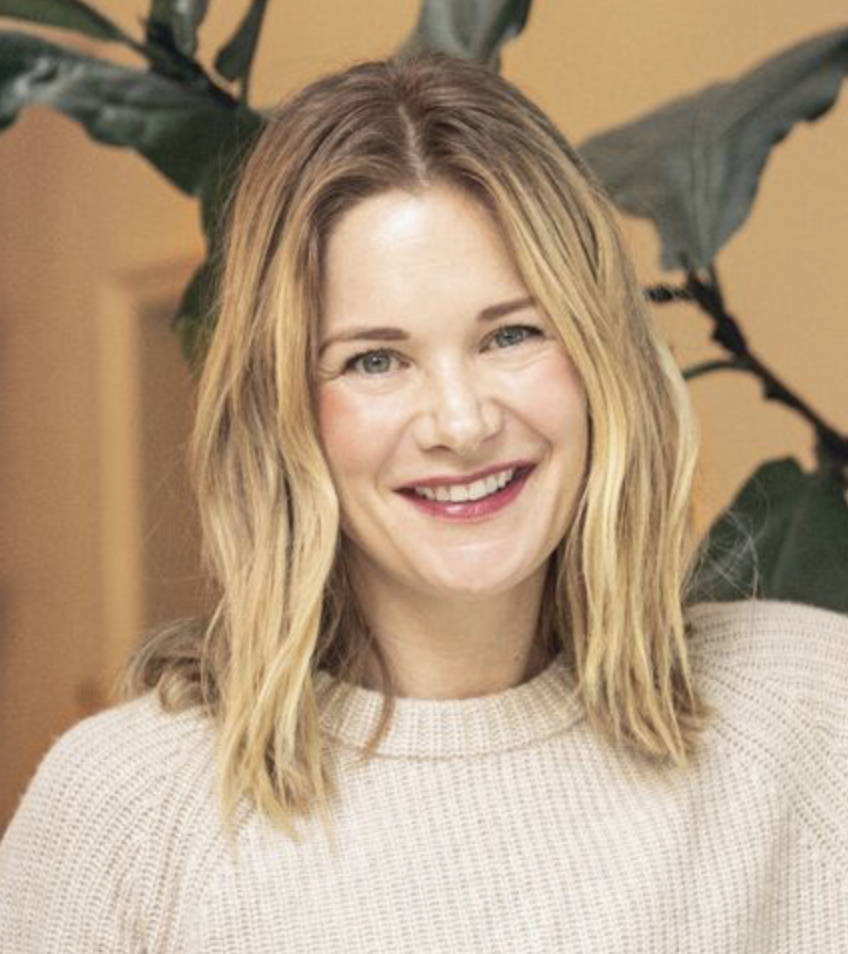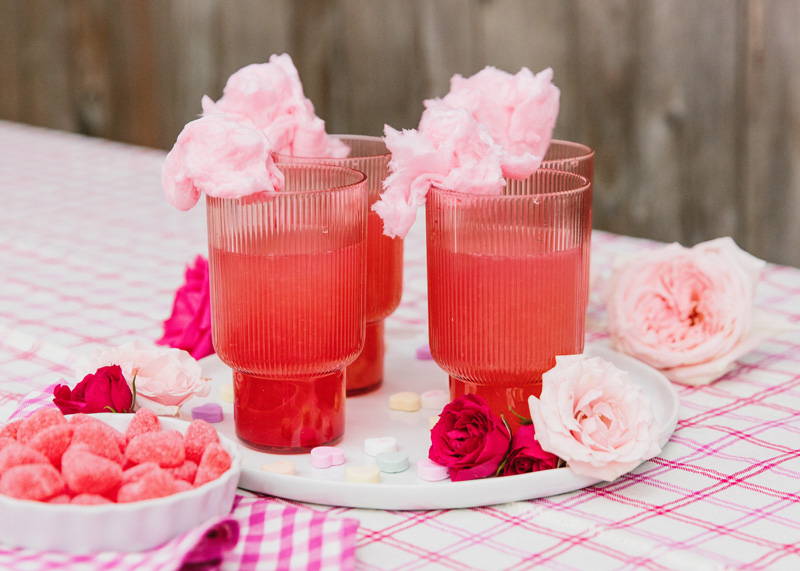 16 ounces of fresh or frozen strawberries, thawed 

 

48 ounces of fresh lemonade

Whole strawberries or cotton candy to garnish, optional
Puree the strawberries in a blender or food processor until smooth. Combine the strawberry puree and fresh lemonade. Pour into a glass and garnish with a fresh strawberry or cotton candy. Enjoy!
The savoury Snack: Heart Crudites with Beet Dip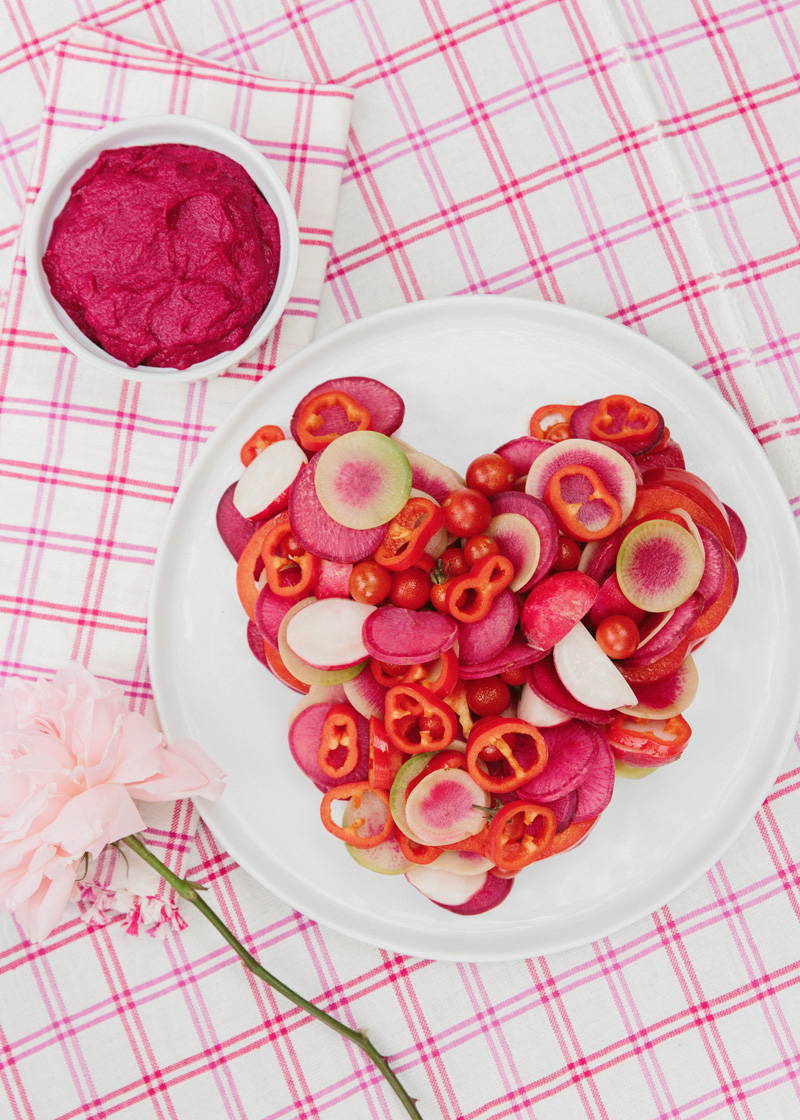 For the crudités:  
Pink and red fruits and vegetables, cut into varying shapes: slices, strips and rounds

Cherry tomatoes

Radishes

Red peppers

Watermelon

Red apples
For the dip:
3 medium beets, peeled and halved, about 1 pound

1 tablespoon of sugar

juice of half a lemon

1 cup crème fraiche, sour cream or yogurt

1 teaspoon chopped herbs such as tarragon, dill or chivessalt & pepper to taste
Drizzle beets with olive oil and a touch of salt and pepper and wrap in packets of tin foil. Place packets on a foil-lined cookie sheet in a 400 degree oven for 45 minutes, until fork tender. Let cool.
Combine beets, sugar, lemon juice salt and pepper in a blender or food processor and puree. Add crème fraiche and blend. Taste and adjust seasoning. Fold in the herbs; do not blend the herbs or the color of the dip will change.
Too serve, arrange the crudités and fruit in the shape of a heart and serve alongside the beet dip.
Dip can be made 2-3 days in advance and refrigerated, covered. Beets can be roasted and cooled a day in advance.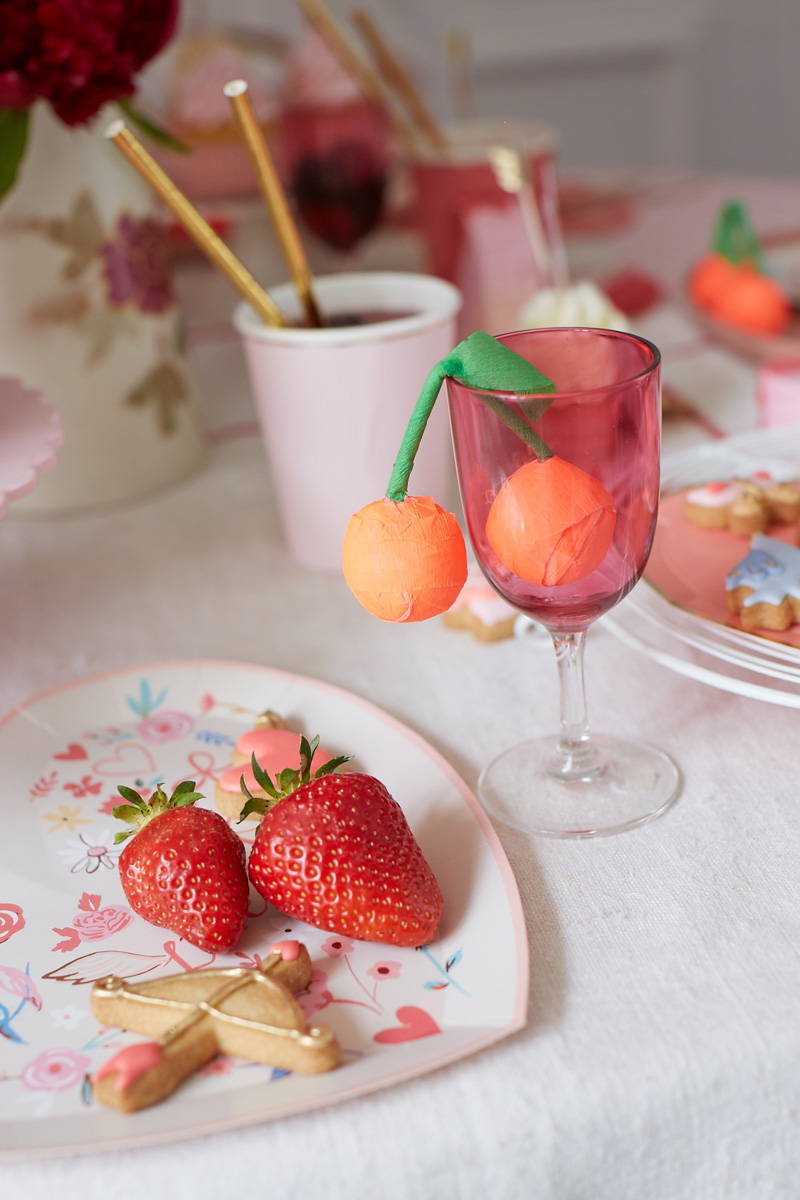 The Sweet Treat: Valentine's Sugar Cookies, from the kitchen of Annie Campbell.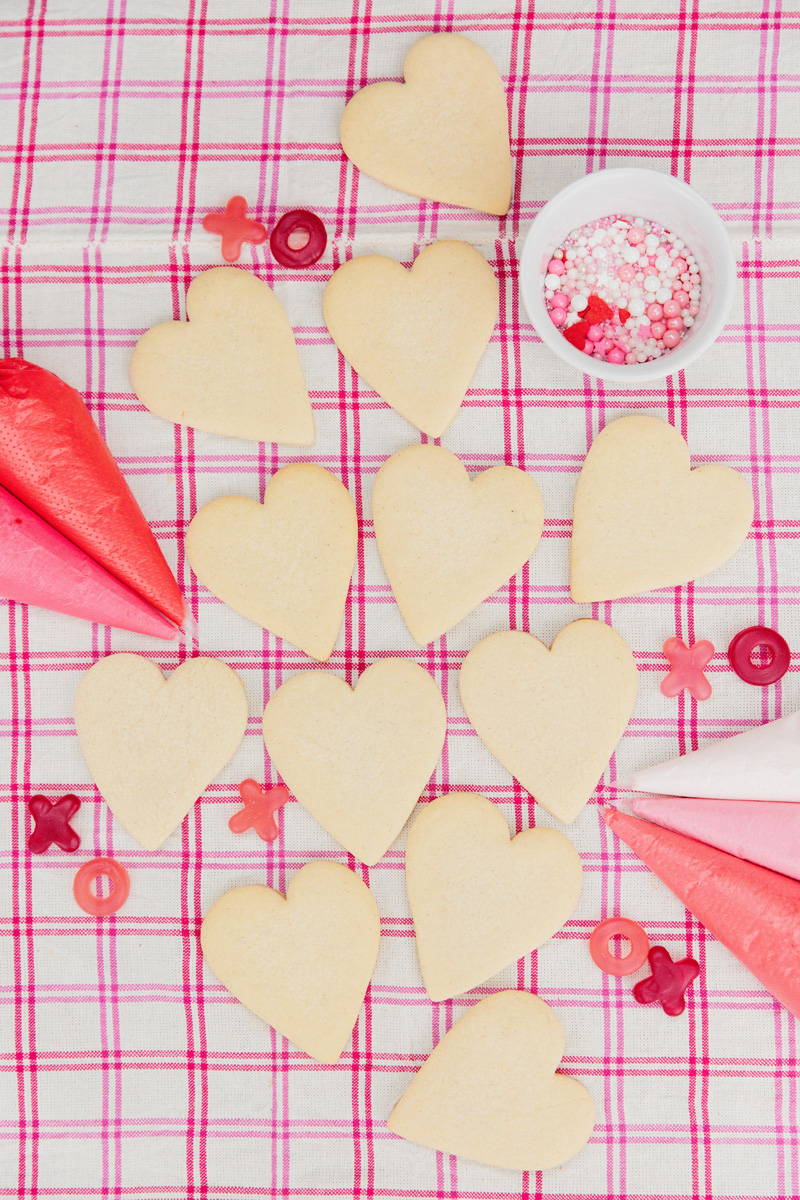 3 cups of flour

1 teaspoon of baking powder

½ teaspoon of salt

8 ounces of butter, room temperature

1 cup of sugar

egg

3 tablespoons of whole milk

2 teaspoons of vanilla extract
Sift together the flour, baking powder, and salt. In a separate bowl cream together butter, sugar, egg, milk, and vanilla. Blend in the dry ingredients. Chill the dough for at least one hour. When ready to make the cookies, roll out the dough on a floured surface. Also sprinkle a rolling pin with flour so it doesn't stick. Cut dough into desired shapes. Place cookies on a parchment lined baking sheet and ake cookies at 400 degrees for 6-7 minutes, until very lightly golden. Let cool.
1 pound of confectioners' sugar

1.5 teaspoons of vanilla extract

¼ cup of whole milk
Mix together confectioners'sugar, vanilla extract, and milk until smooth. Frost cookies and decorate with sprinkles. Enjoy!
All recipes from the kitchen of Annie Campbell