These love-themed crafting templates are perfect to download and make with little ones this Valentine's Day. Choose from a beautiful paper birdcage or 3D 'love bird' cake toppers.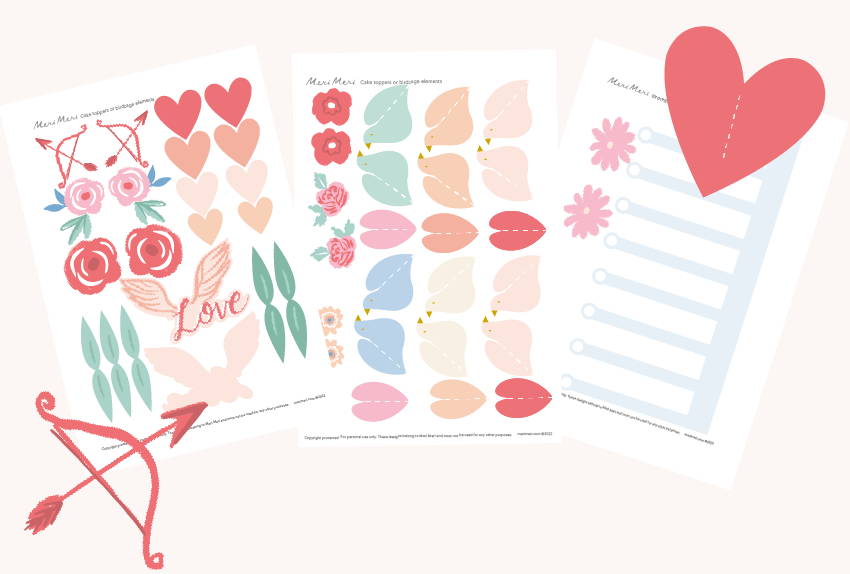 ---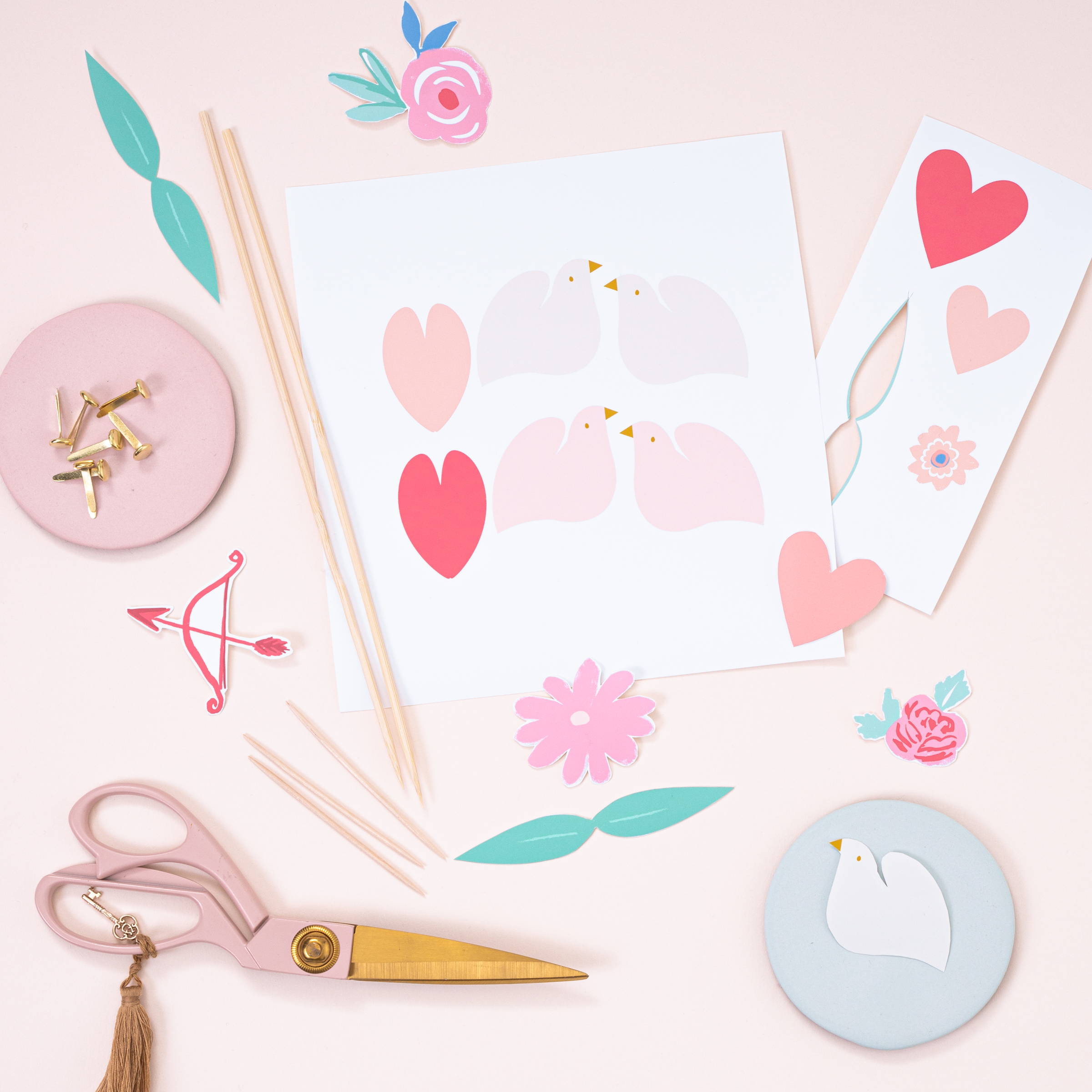 Printer
Card/paper
Cocktail sticks
Long cocktail sticks / skewers
Scissors
Glue
And a cake!
1. Print the cake topper shapes from the first 3 pages and cut out with scissors.
2. To make the hearts, flowers, leaves, wings and arrow, simply glue the front and back of each topper to a cocktail stick (for your safety, you can cut the sharp end of the cocktail stick off).
3. For the 3D birds, you will need to stick three different shapes together.
4. Pop the toppers on your Valentine's cake or cupcakes!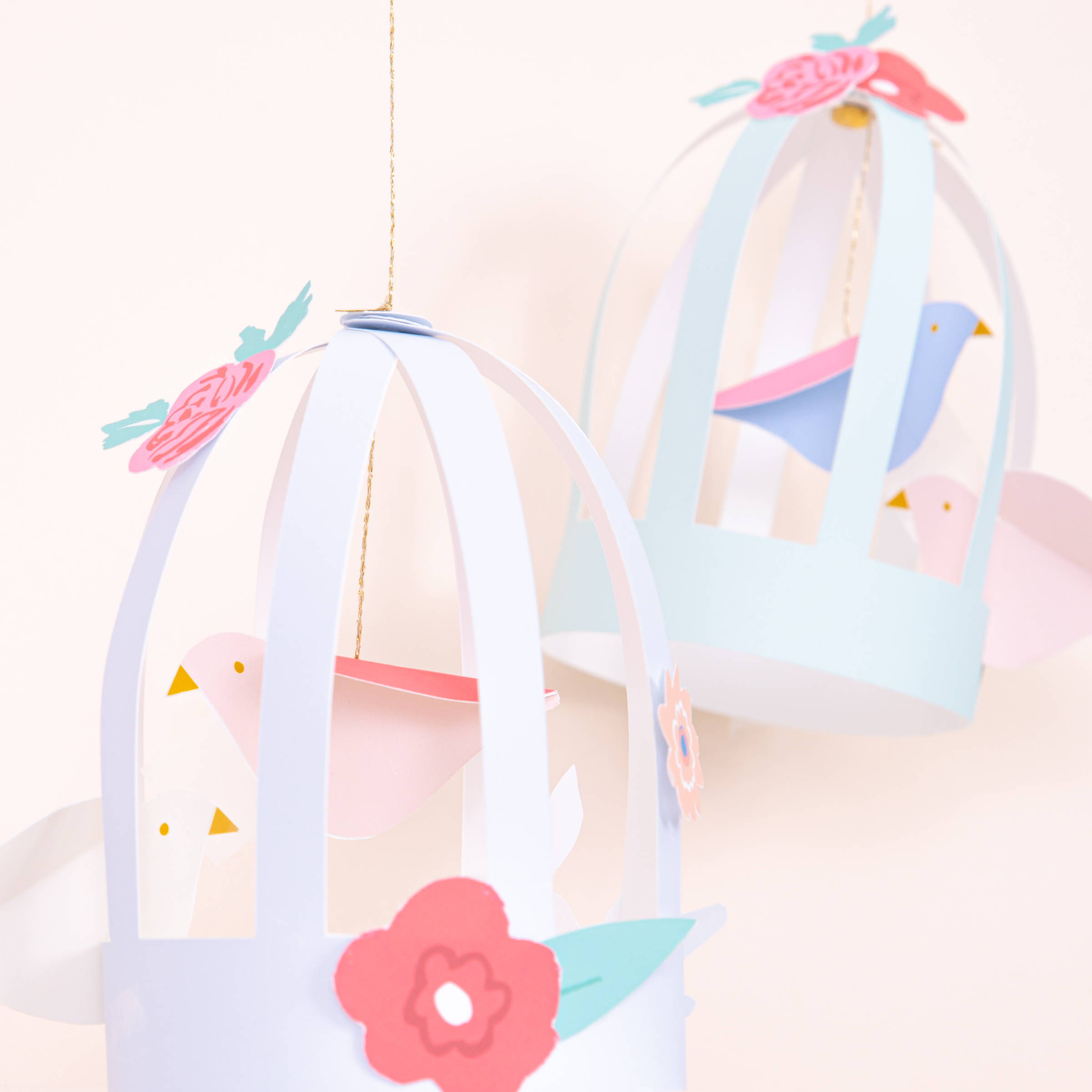 Printer
Card (you can use paper but you may need to mount it on a thicker paper/card if too flimsy)
3 split pins
Thin cord or thick thread
Scissors
Glue
1. Before constructing the cages, you will need to pierce the circular sections at the top of the birdcage bars. Punch holes using something sharp like a push pin with a piece of tack behind and extend the hole slightly with a pencil.
2. Fold the base of the cages around and glue in place.
3. Layer the top of the birdcage bars on top of each other, one at a time and push a split pin through them from underneath, then open out the pin arms on top.
4. Make the birds using the same instructions as the Cake Topper birds above.
5. Wrap the top of the thread around the head of the split pin, leaving enough thread to hang centrally in the cage and/ or slot the other love bird onto the cage.
6. Decorate the cage with the flowers, hearts and other shapes provided.
7. The cages sit nicely on the table, but you can also hang them by wrapping some cord around the arms of the split pin at the top of the cage.